Medical Billing Services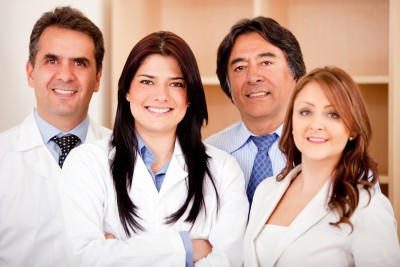 Zybex® Medical Billing Service can help improve the efficiency of your business office processes and your balance sheet. Zybex® understands the nuances of working with payers to collect on accounts, and uses its expertise and experience with both accounting management and accounting software to optimize your reimbursements and reduce the time you spend on managing the finances.
Zybex® Patient Account Management Department offers the following services:
Charge, payment, adjustment, and refund data entry
Prepare, review, and mail statements to patients
Processing of insurance claims, electronic submission to Medicare, MediCal, and many commercial carriers
Follow up on delinquent accounts beginning at 45 days
Production of management reports
Collect and deposit receipts
Automatic re-billing of insurance claims over 45 days old
Zybex® provides collection and billing services to help physician's increase collections, bill more accurately. Our billing service allows you to cut costs and gain HIPAA compliance without the normal associated cost of maintaining a full billing system and staff. Outsourcing frees you to focus on providing quality patient care.
Equally important, Zybex® will provide detailed analysis and monthly reports so you know exactly where your practice stands against your goals. Additionally, you'll gain valuable information that you can use to refine your processes and target problems.
By using a consultative approach and proven methodology, Zybex® can help you identify the business issues that need to be addressed as well as develop a strategy tailored to resolve those issues and put your practice on the right track to meet your goals. We deliver a unique combination of technology, processes, healthcare expertise and billing/collection experience to maximize your return on investment for a reasonable fee.
With Zybex®, you get more than a vendor; you get a partner that is dedicated to your success. Remember, "Zybex® does not get paid- till you do". Purchasing our software is not necessary to take advantage of this opportunity. Contact us to improve your revenue, and eliminate the management headaches of staffing and computer systems.